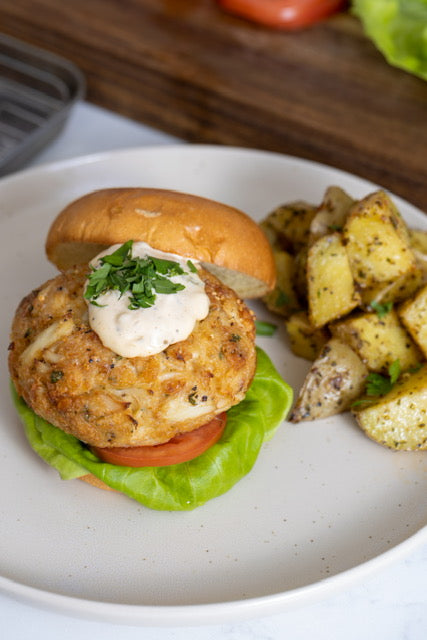 I've had people tell me that my crab cake burger is one of the best they've ever had… top 3 and it ain't number 3! I've debated for months on if whether or not I'd share this recipe — it's one of my absolute favs to make for guests! 
If I f*cks with you then I more then likely made this for you before. My crab burgers are 1 cup of lumpy goodness each because I don't want no skimpy crab cake burger — I want to stuff lump crab meat in my mouth with every bite ( pause lmaooo) 
This recipe can be divided in 2 and or you can make crab cake sliders of smaller crab burgers. For sliders I measure out 1/3 cup of crab filling and round it off in a patty. It took everything in my soul to share this recipe so I truly hope you enjoy the flavors!